Weywot Skirt
Open media in modal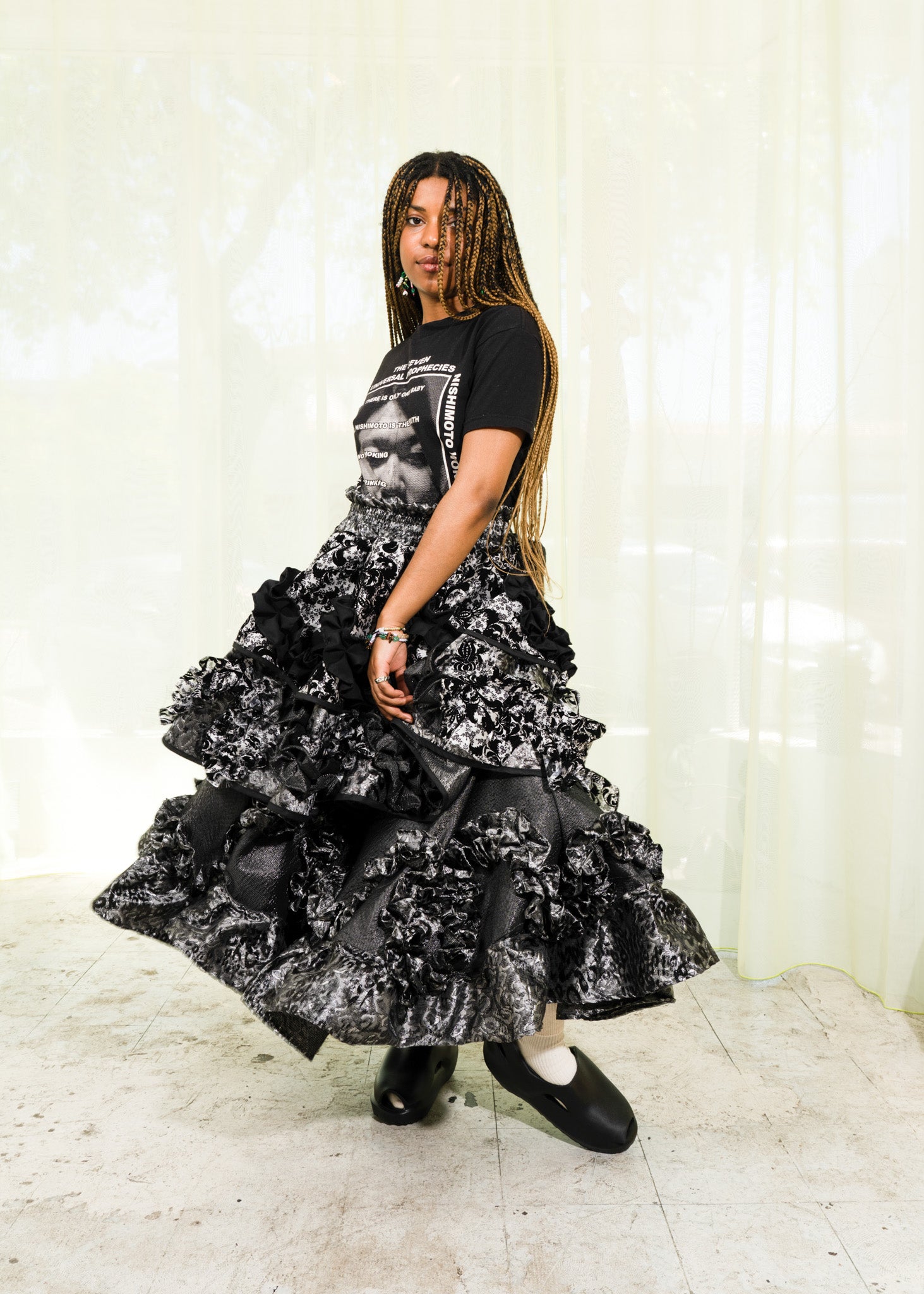 Open media in modal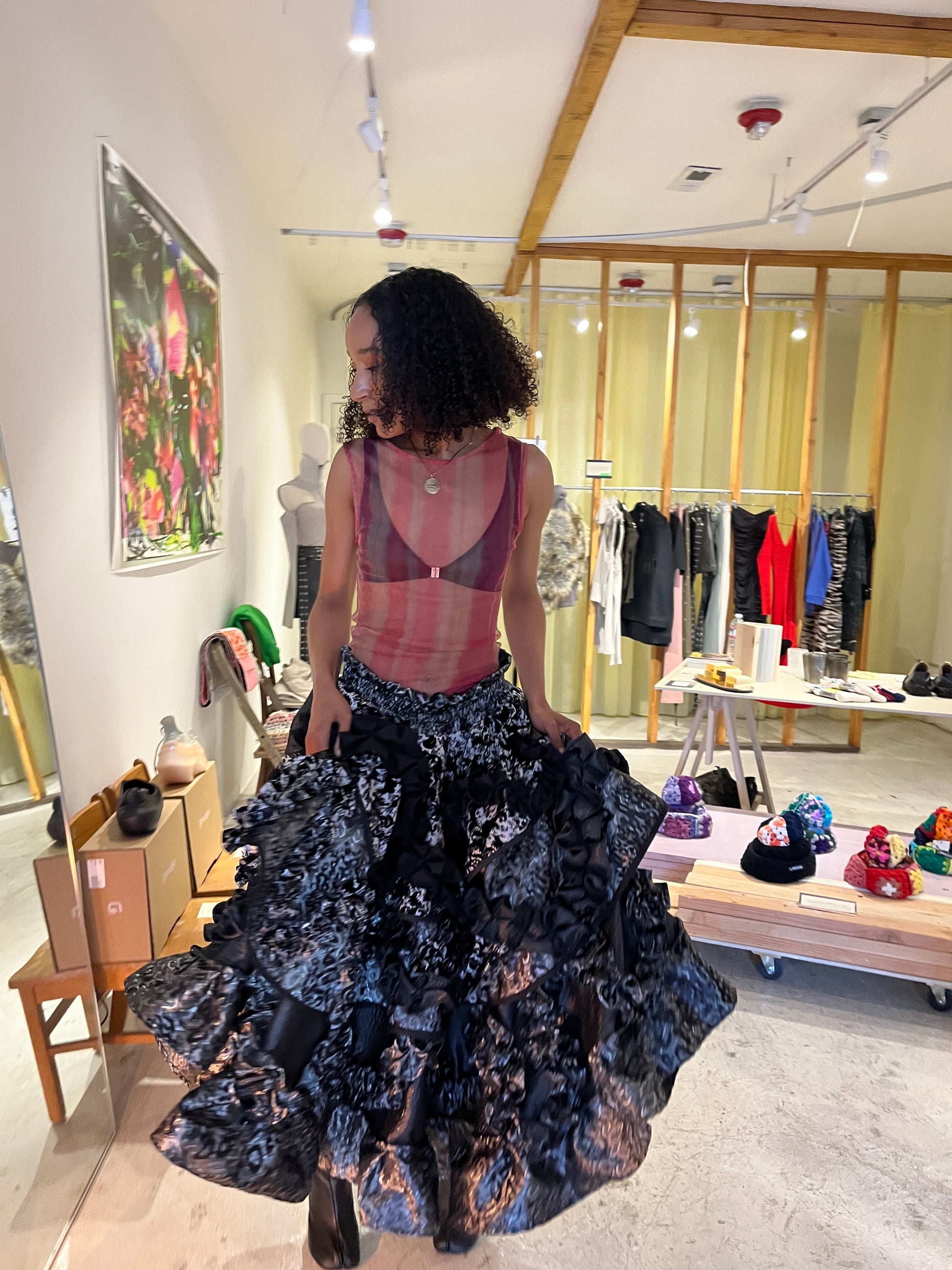 Open media in modal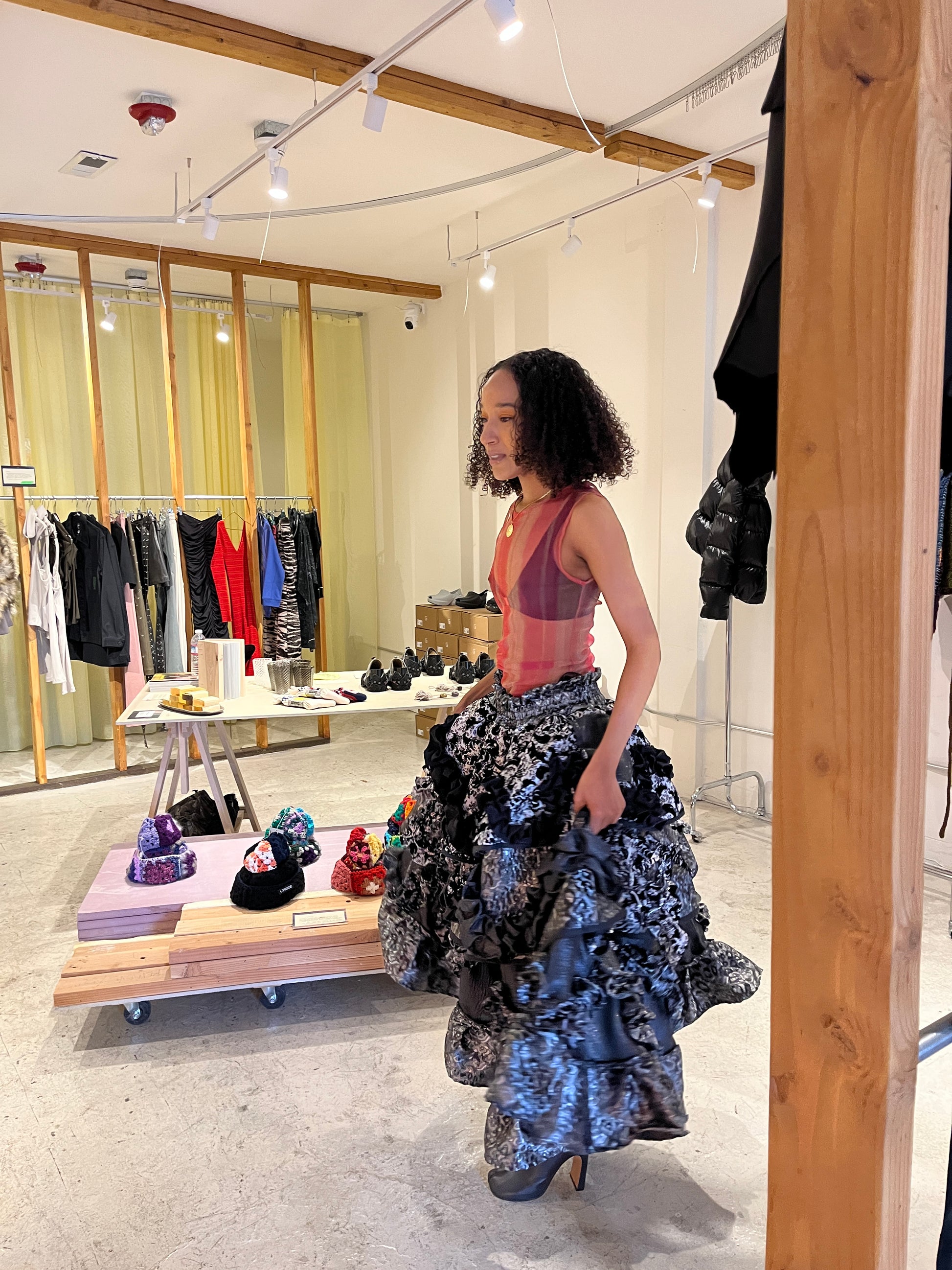 1
3
Black/white and silver floral and leopard print three tier circular frill skirt using "Subtraction Cutting" and "Zero Waste" methodologies, designed by Mari Bendeliani in Tbilisi, Georgia. 
Elastic waistband and drawstring
"We explore the relationships between fashion products that are worn and sculptural objects that are hung or stand-alone unworn – between presence and absence. The space in which the body is separate from the clothes. The concept of our label is to combine fashion and art, using dynamic cutting to create strange, beautiful and strong details for our garments, that allow free energy flow. We don't sketch ideas prior to making, but instead create all our work during the process of 3D construction."