Special Knife, Soft Cheese Edition
Open media in modal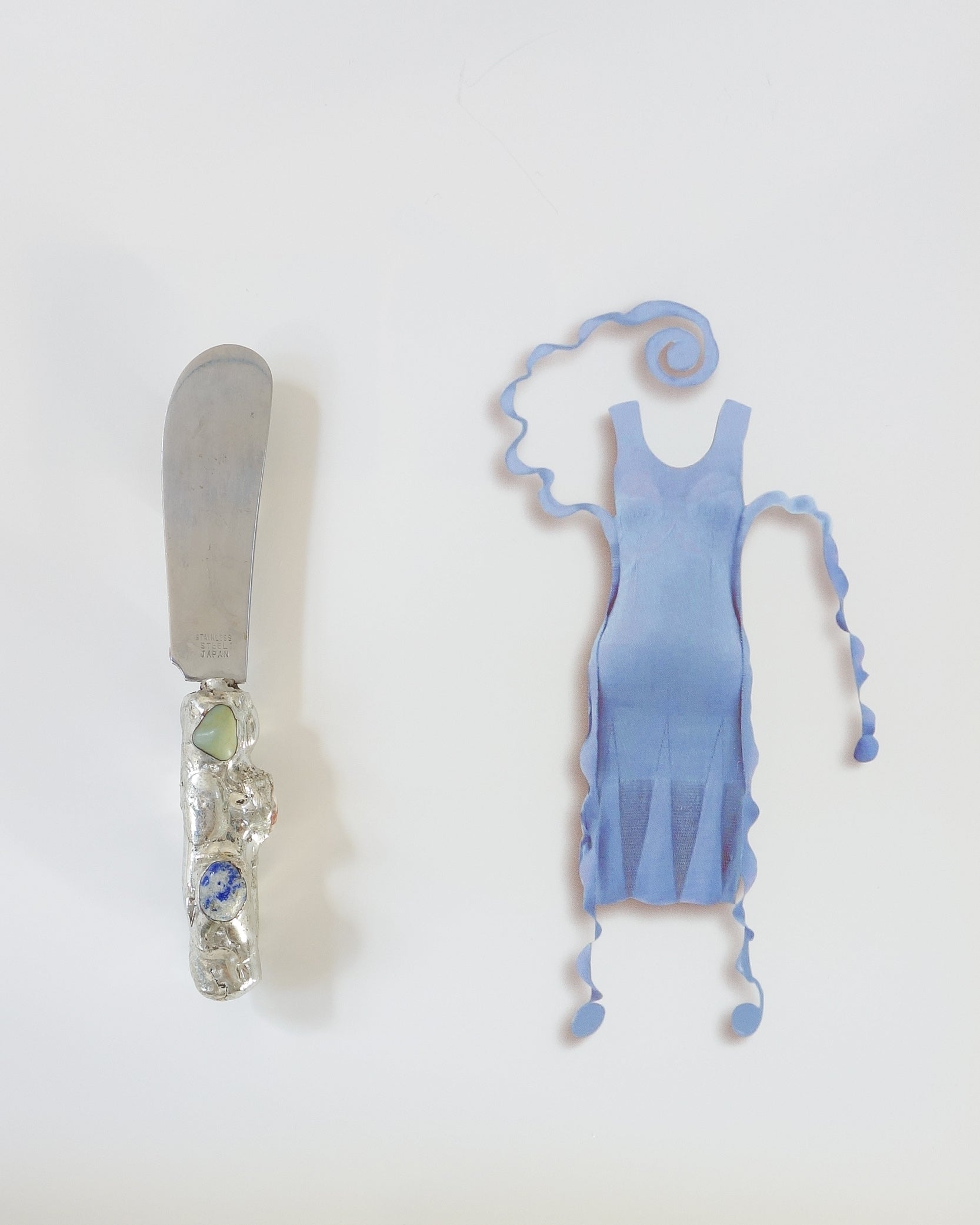 Open media in modal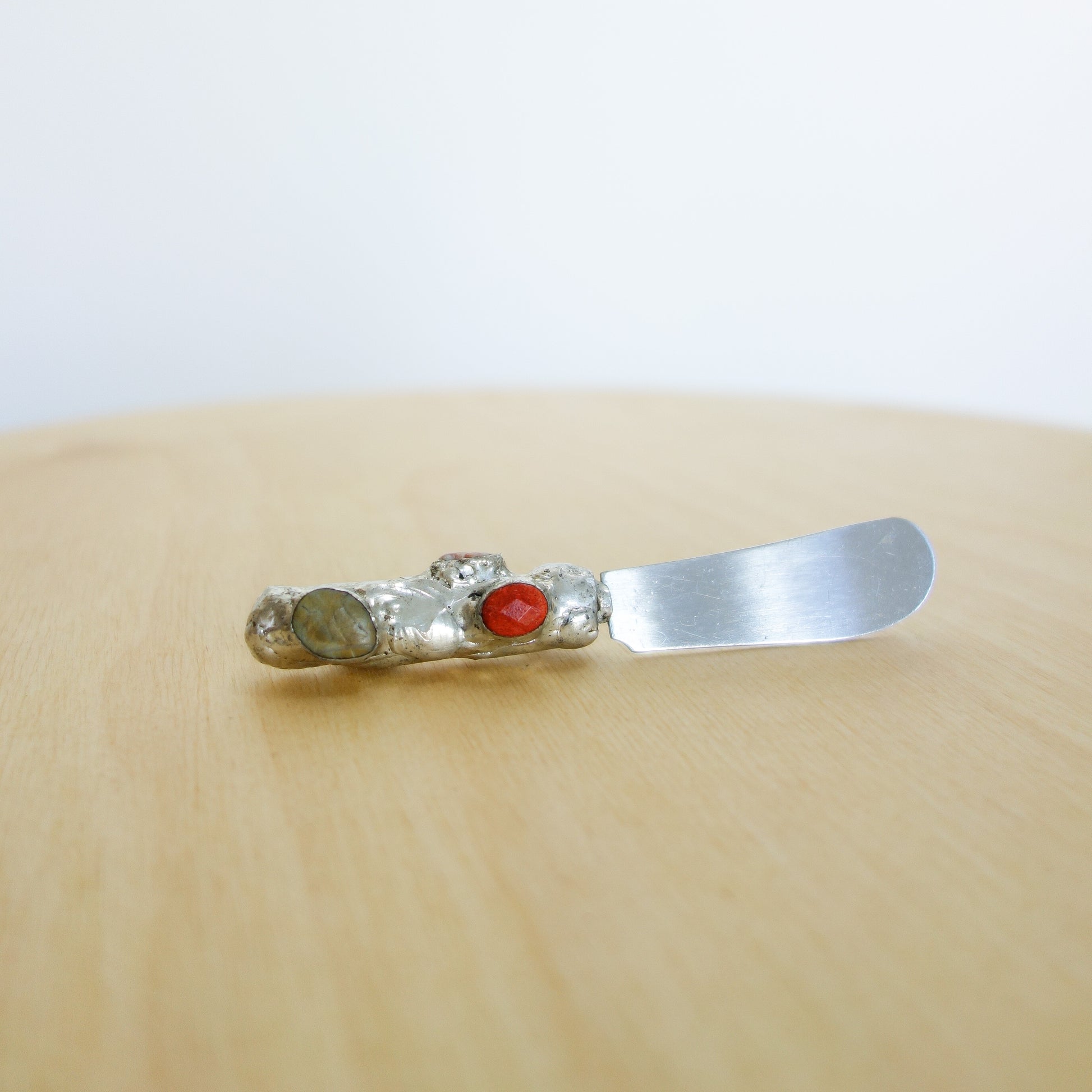 Open media in modal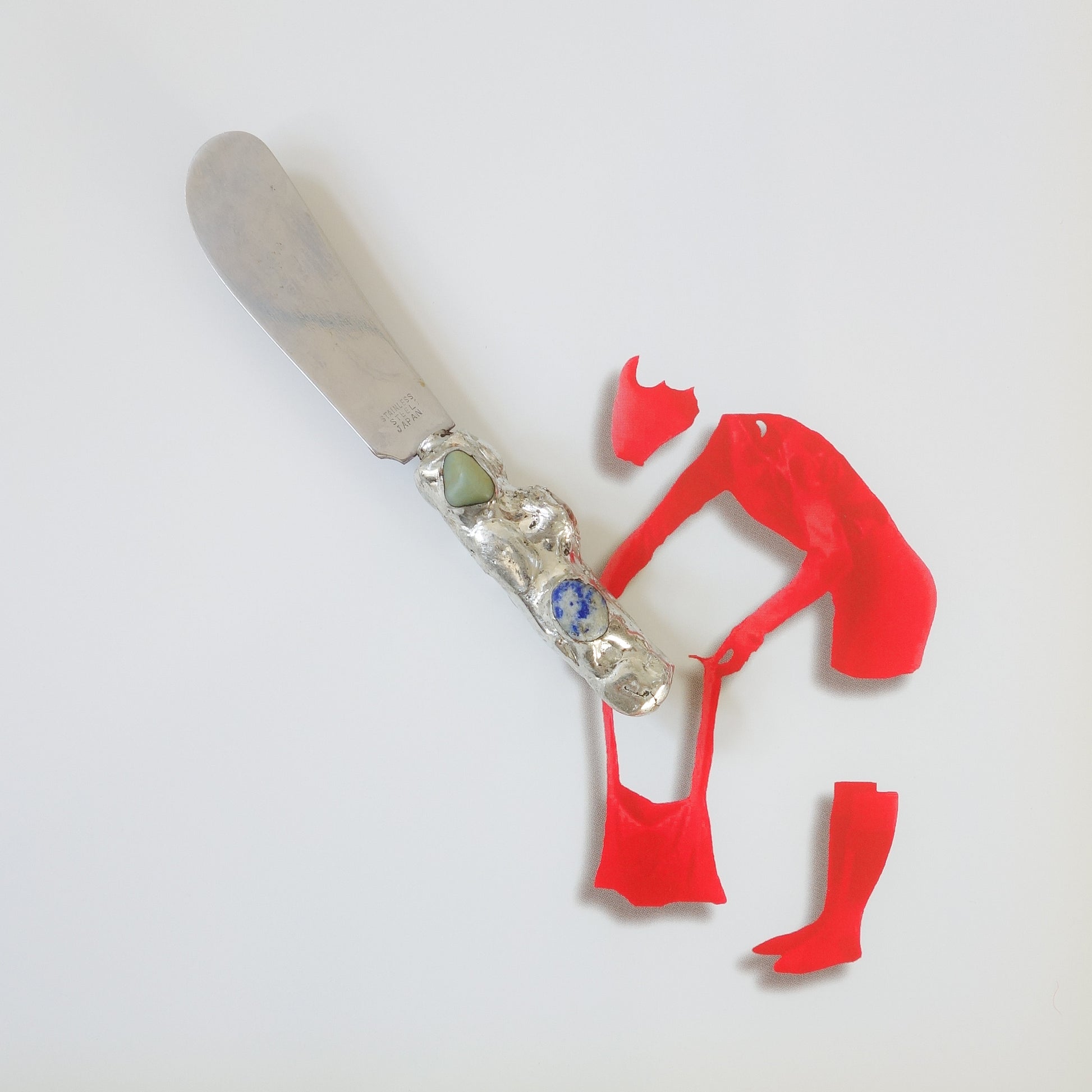 1
3
Special Knife, Soft Cheese Edition
"i've gathered these stones while traveling all around and some are from the internet. they are embedded in tin.

i hope that you only use this knife on special days but that you come to count more and more days of your life as special. no dishwasher and should really be washed as little as possible."

—

The stones:
the person who gave me that speckled blue stone told me it was speckled lapis lazuli but some other people think it is sodalite…. very controversial 
this piece of red coral was bought from somebody that i, as a person from miami, seemed to be a "real hippy" in santa cruz 
two of these pebbles are from beautiful days in bodega bay
_
All objects are handmade and may have markings or "imperfections" that are intentional or part of the considered design.