Electric Candle
Open media in modal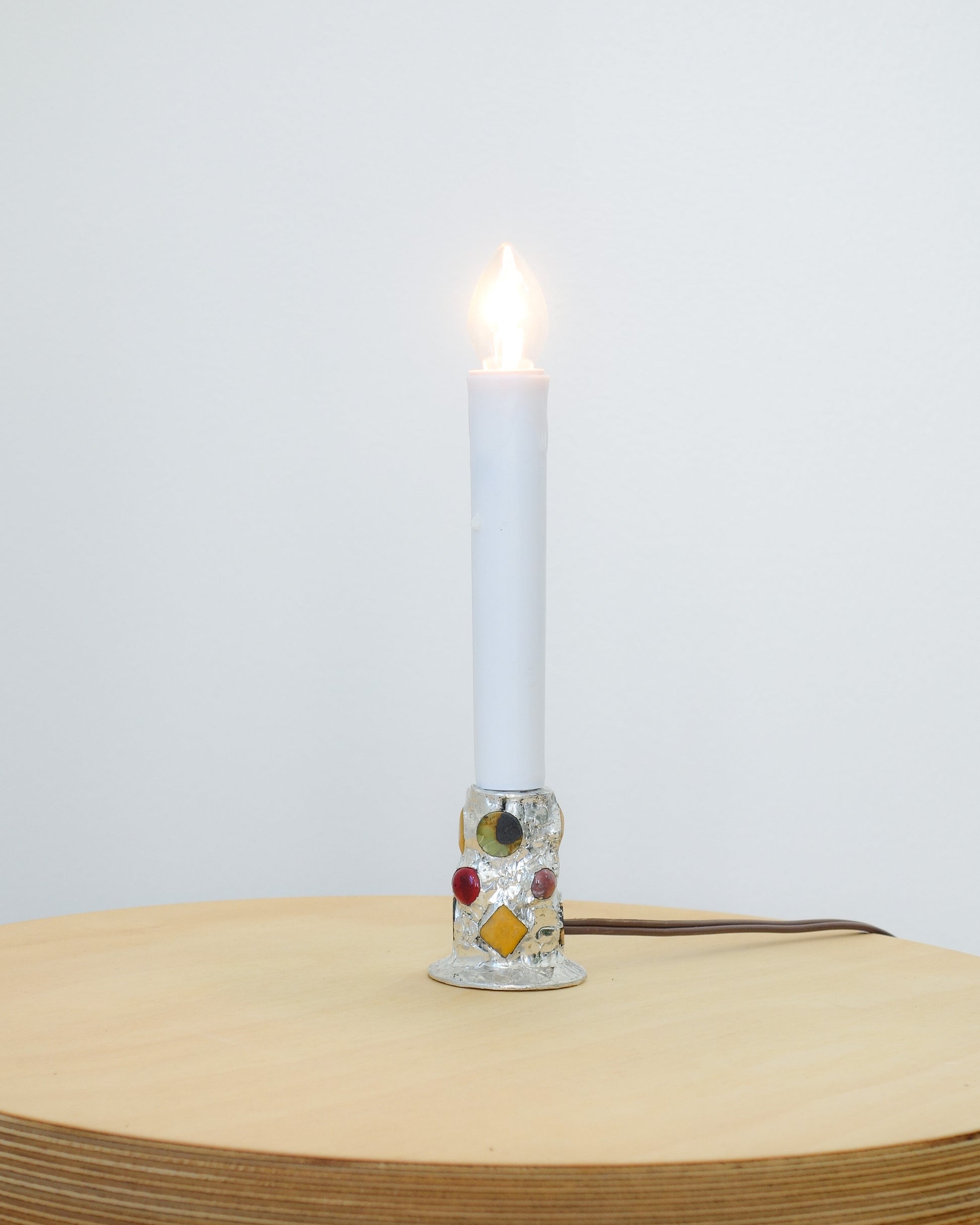 Open media in modal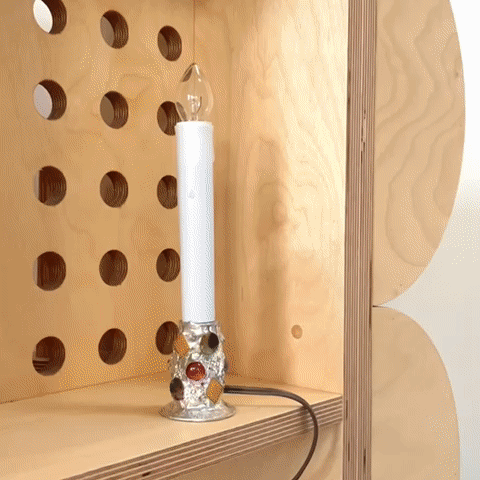 Open media in modal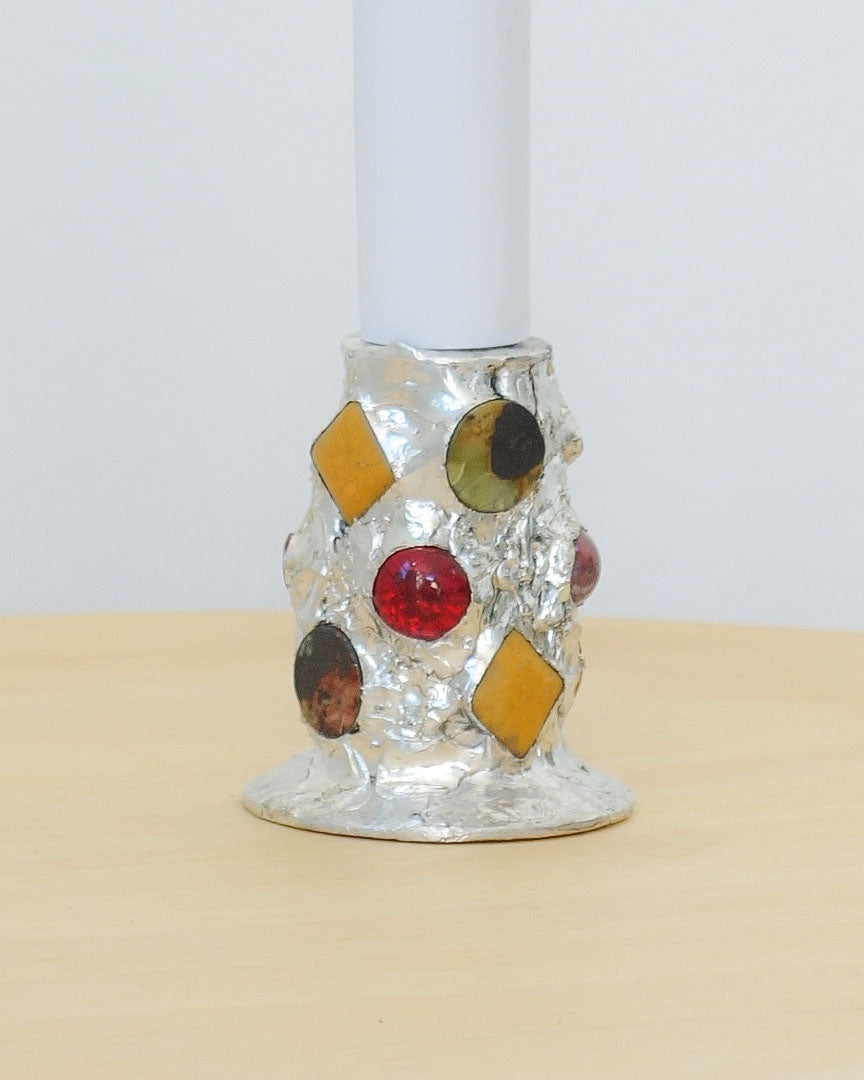 1
3
Artist Frank Traynor's stories and memories are laid within this once retro and kitschy relic… a flameless candle. 
"my grandmother used to put these in her windows in the winter. in miami winter was really only defined by winter decorations. now i like to keep these around, by the bed or on the table- feels like a holiday.
i hope that you use this on special days but that you come to count more and more days of your life as special. it has a timer in it, try leaving it plugged in and see what happens."
—
The stones: 
red jasper is from india, i bought it on the internet
the other stones were gathered around north carolina 
_
All objects are handmade and may have markings or "imperfections" that are intentional or part of the considered design.