Jabberwocky Beanie
Open media in modal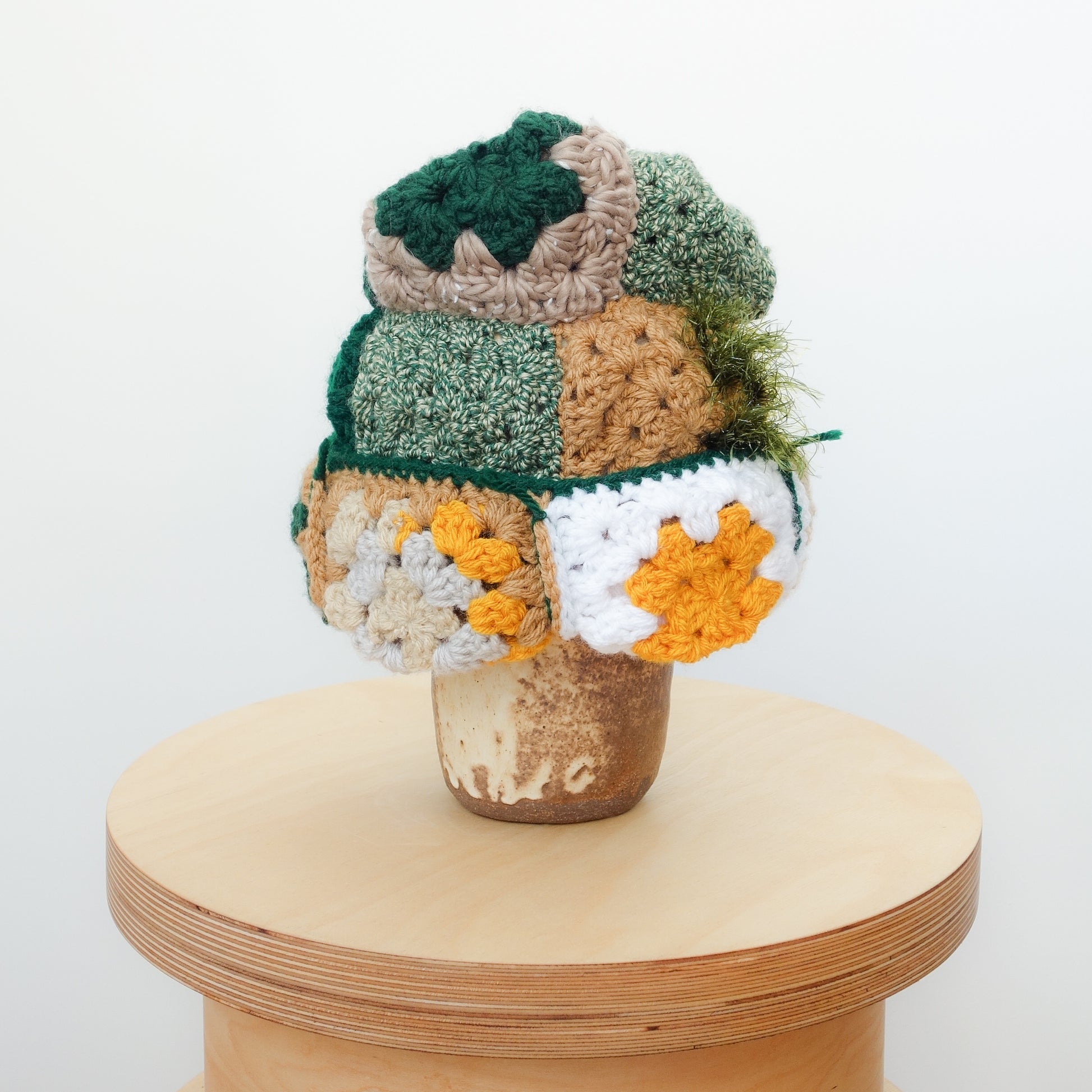 Open media in modal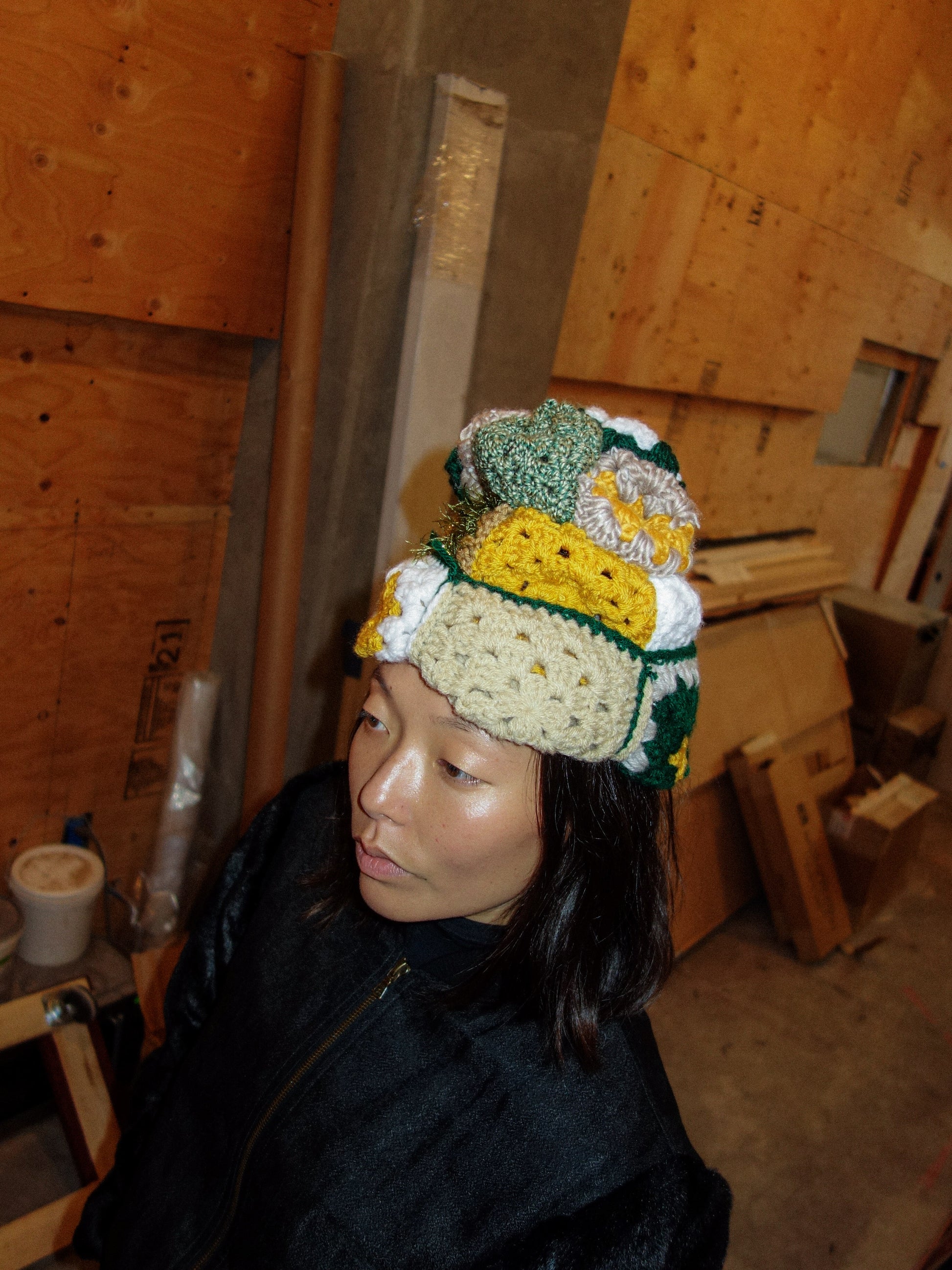 Open media in modal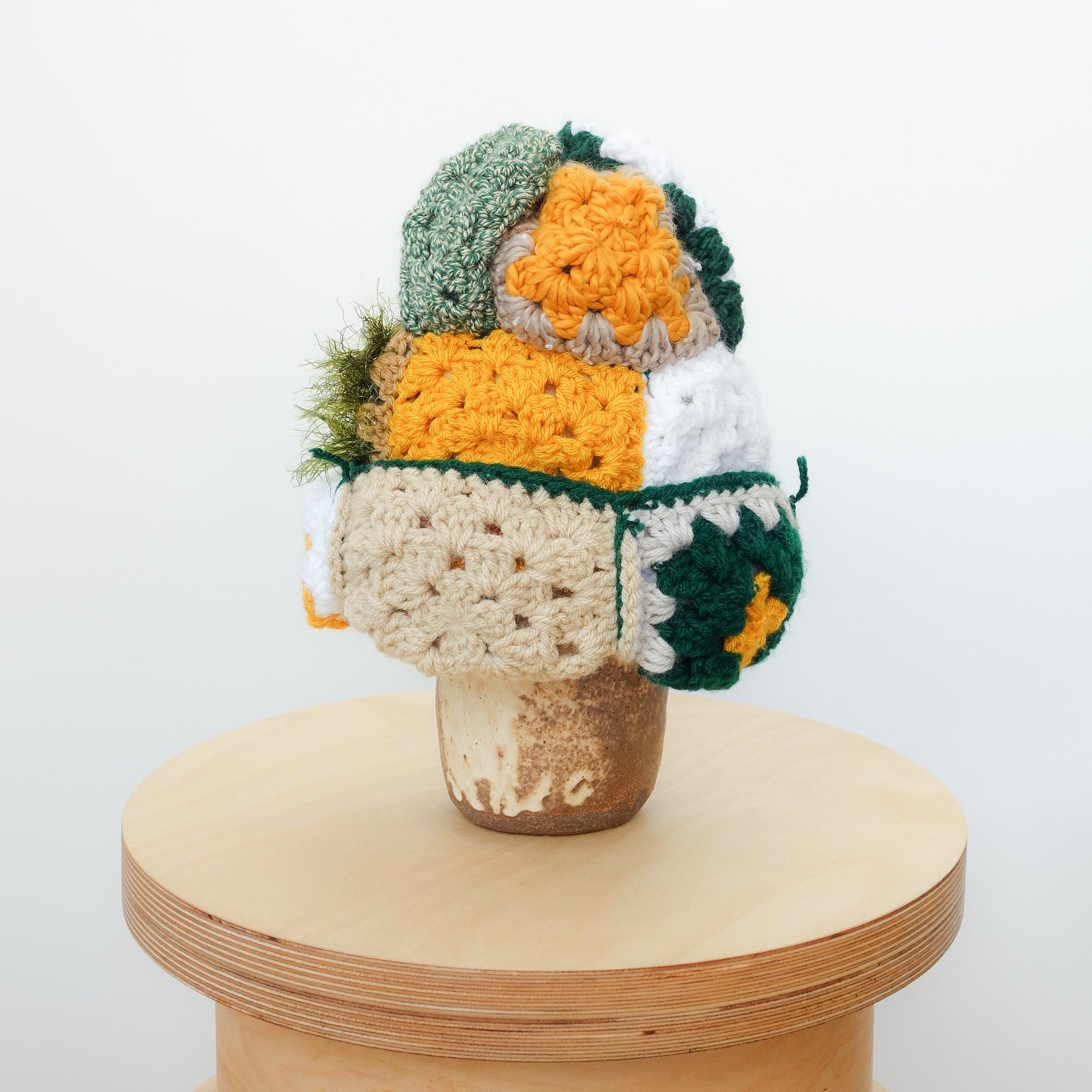 1
3
Beware of the jabberwock, a vicious green and yellow dragon monster. A mythical creature from a 
nonsensical poem in Lewis Carroll's book, Through The Looking Glass—sequel to Alice In Wonderland. 
The Jabberwock, with eyes of flame,Came whiffling through the tulgey wood,And burbled as it came!
Each square of this beanie was individually crocheted, patchworked and then hand sewn together to form this one-of-a-kind article of headwear.
ID: Hand crocheted, multicolor beanie in
mustard yellow / green / white / beige