Sonic Tasting + Mead Making Workshop — Friday 12/8/23
Open media in modal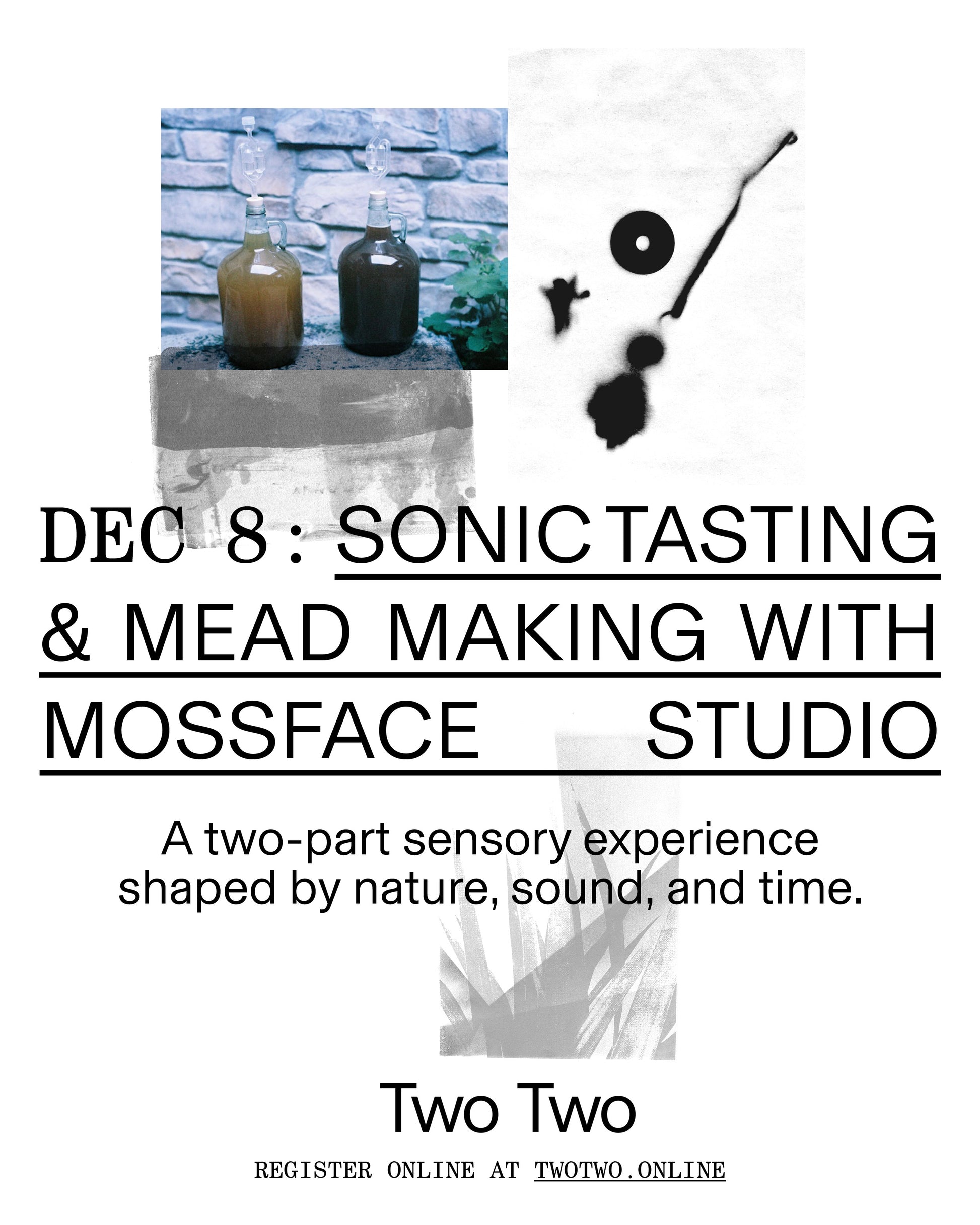 Sonic Tasting + Mead Making Workshop — Friday 12/8/23
A two-part sensory experience shaped by nature, sound, and time.

When: Friday, December 8, 2023
A multi-sensory experience and workshop that will inspire you to experience food, wine, and music in a new way.
In this two-part evening, start with a Sonic Dinner to learn, taste, and pair food and original sound with mead (a unique alcoholic beverage that's neither beer nor wine consisting of fermented honey, water, and yeast with natural fruit juices, herbs, spices). Following the tasting, workshop participants will look to memory and experience to create a fermented jar of their own mead.
Sonic Tasting + Mead Making (7-9pm) for $98

Sonic Tasting only (7-8pm) for $48
More details:

Part 1: Sonic Dinner
Explore how sound alters the way we taste and perceive flavors—called the Sonic Seasonic Phenomenon. Taste various meads and light food pairings while listening to original sounds scored by The Growth Eternal and other artists.

Part 2: Mead Memory Jar
To close out 2023, create your own mead to encapsulate time and memory for the year. Receive a one gallon fermentation vessel and learn how to create your own mead using fruit juices, herbal remedies, and brewed teas. All materials provided.
About the Artist
Moss is a perfumer, fermenter and pastry cook in the Bay Area. She investigates the senses and how they interact and shape our human experience. Mossface studio is a place where she experiments/designs fragrances, and shares olfactory collaborations with various artists, authors, designers and cooks alike.