Kristen Wong "am i dreaming"
Open media in modal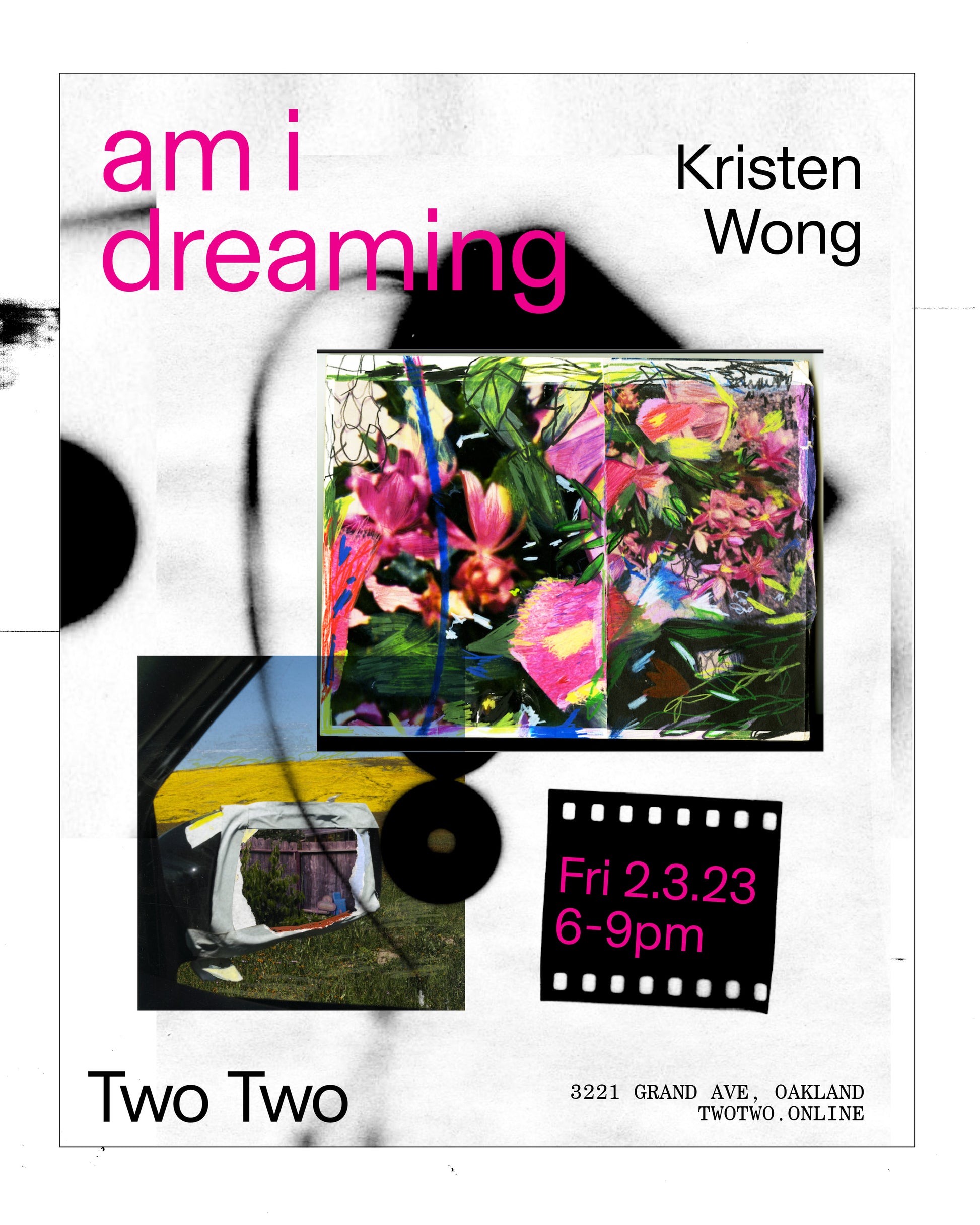 Kristen Wong "am i dreaming"
"am i dreaming is a selection of landscape and botanical collages created from my own personal archive of 35mm and medium format photographs. fill flash blown out images of plants, wide open painted landscapes, and narratives held together solely by tape make the viewer feel nostalgic for a simpler time. the fiction that is inherent in collage allows me to manufacture dreamlike, hyperreal, and distorted images that challenge the reality agreed upon by society's majority, especially you."
_
Kristen Wong is an interdisciplinary artist and writer who primarily makes collages and zines living and working in San Francisco. She has studied at Parsons School of Design and California College of the Arts, and holds an MFA in Art Practice from San Francisco State University. She has been an artist in residence at the Headlands Center for the Arts in Marin, and Prelinger Library in San Francisco.