Rain Forest Coat (Matte Black)
Open media in modal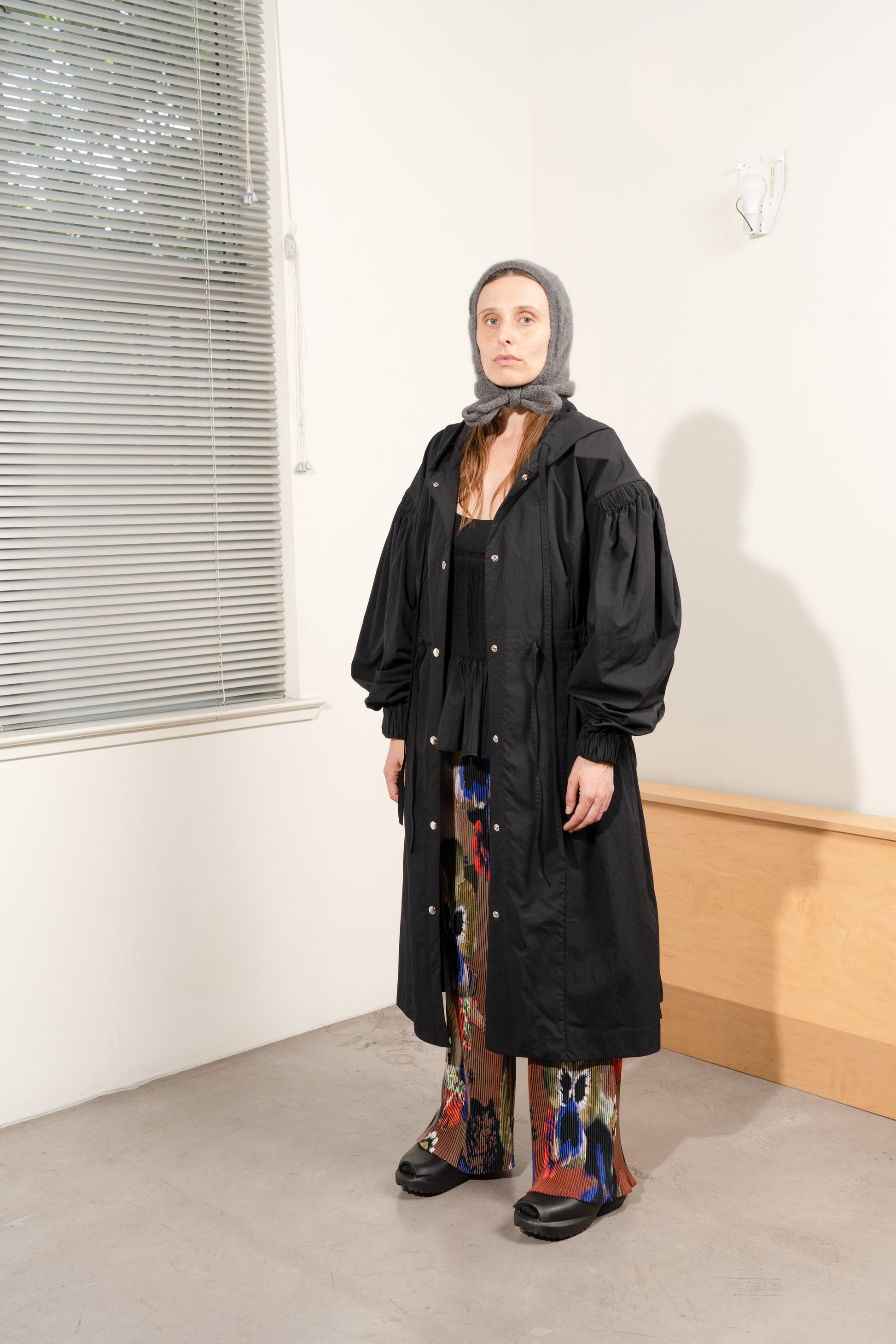 Open media in modal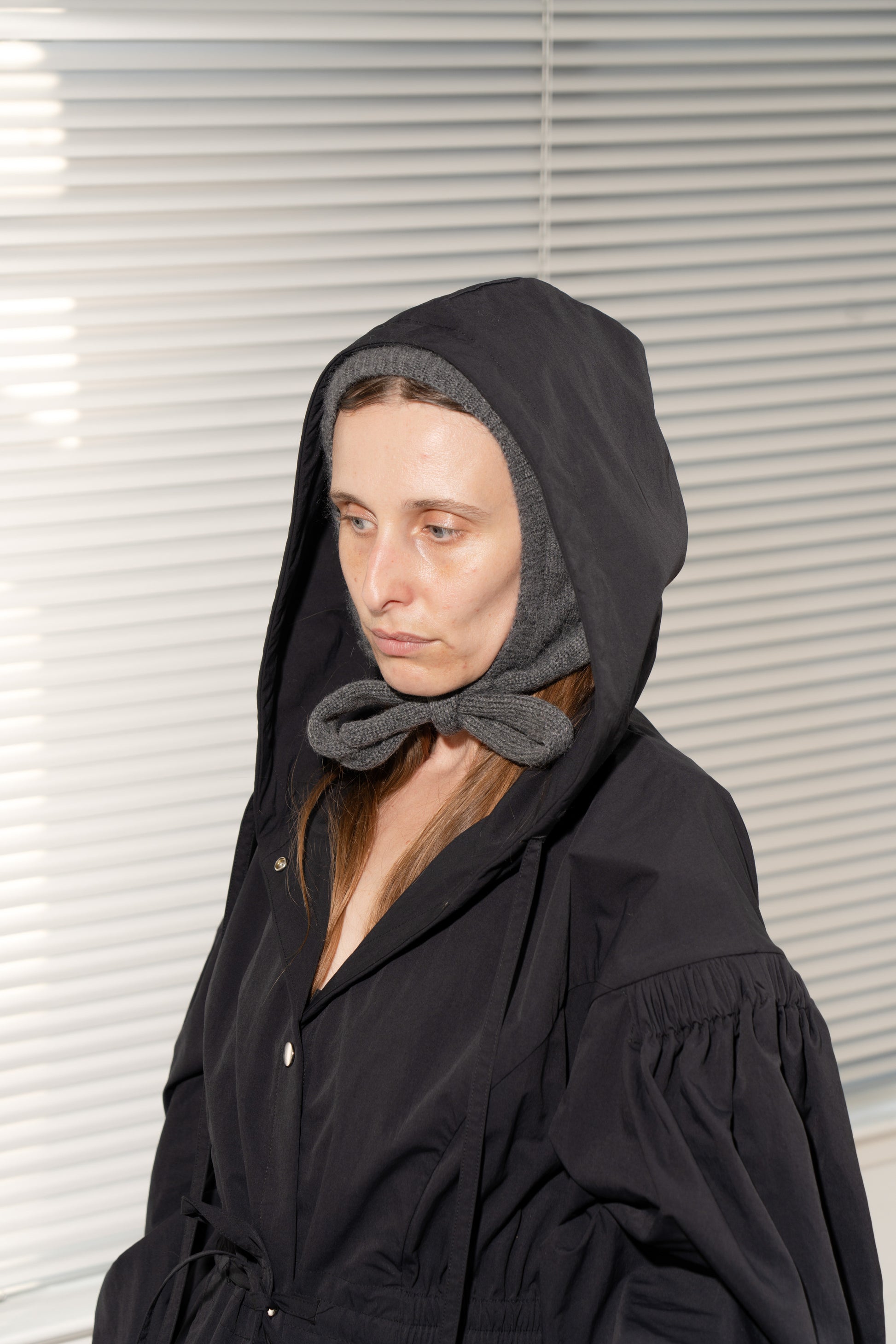 Open media in modal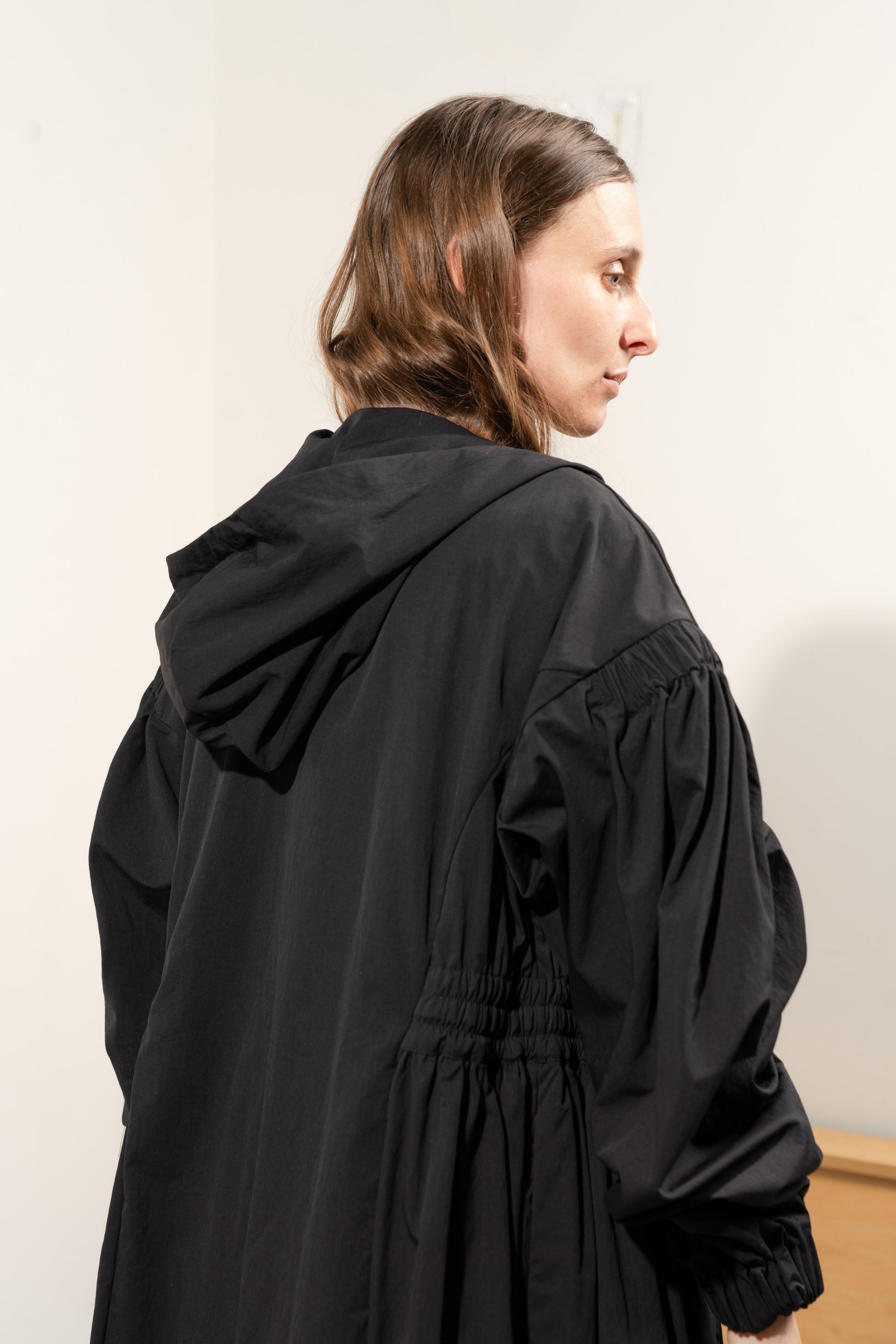 1
3
Rain Forest Coat (Matte Black)
Lightweight fully recycled nylon long coat. Oversized with puff sleeves, shirring details, hoodie, drawstrings and side pockets. Weather proof. Made in the UK.
This collection embraces the cultural powerhouse of Brazil, taking us to the liquid boundary between the sacred and the mundane through fashion icons which, not only are wildly popular there, but also reveal the devotional nature of Brazilians as people.

From the colourful football jerseys massively used in everyday life to the voluminous garments of the baianas (Bahian traditional women), present in both carnival and the candomblé religion.

Party and religion, sport and spirit, the mixture between the profane and the sublime is a trait of Brazilians' life that are transposed with ultimate refinement and wit in this AW 23 collection, offering sustainable clothing that prepares the body for celebration.