Scent Design Workshop — 6/17/23
Open media in modal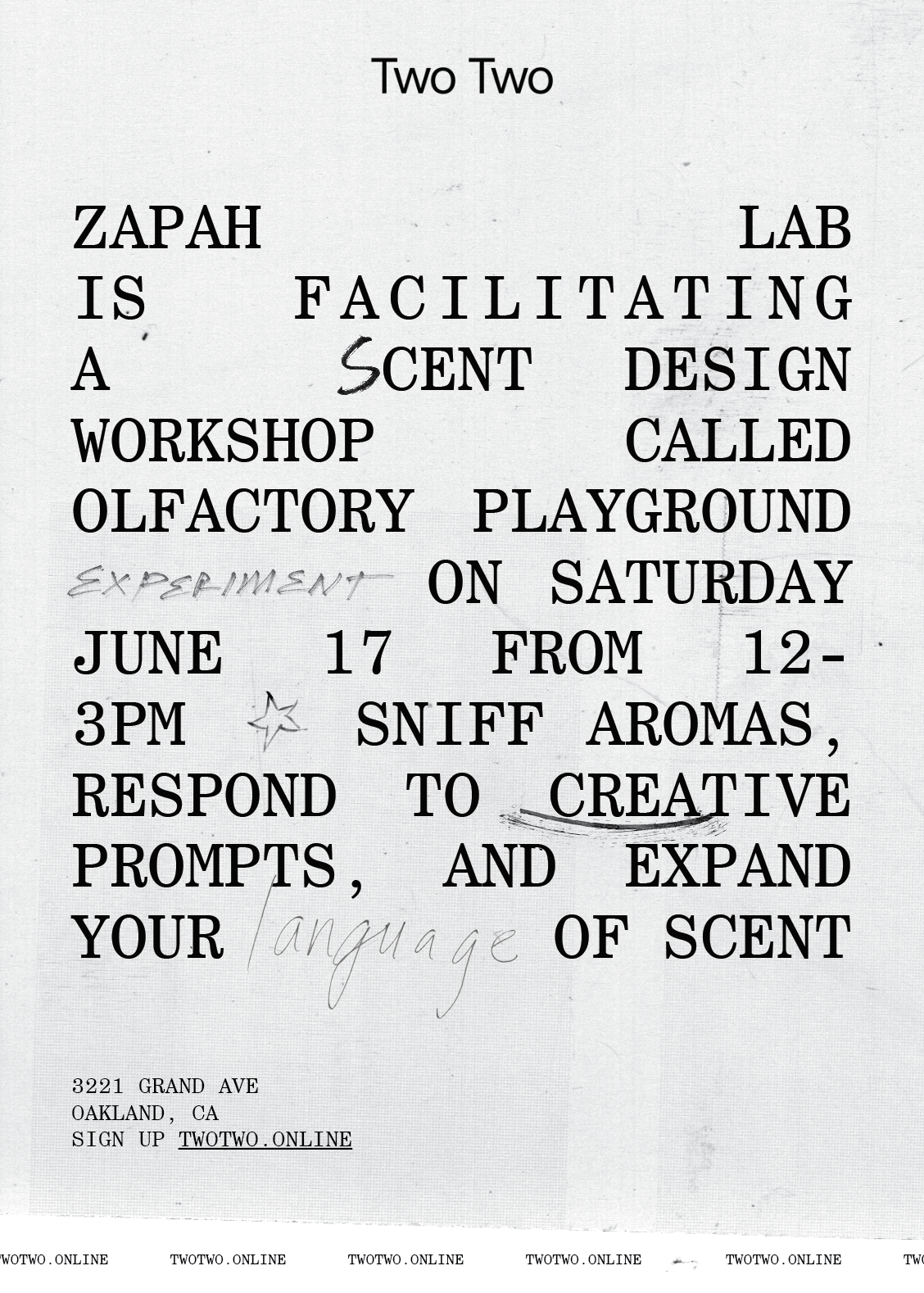 Open media in modal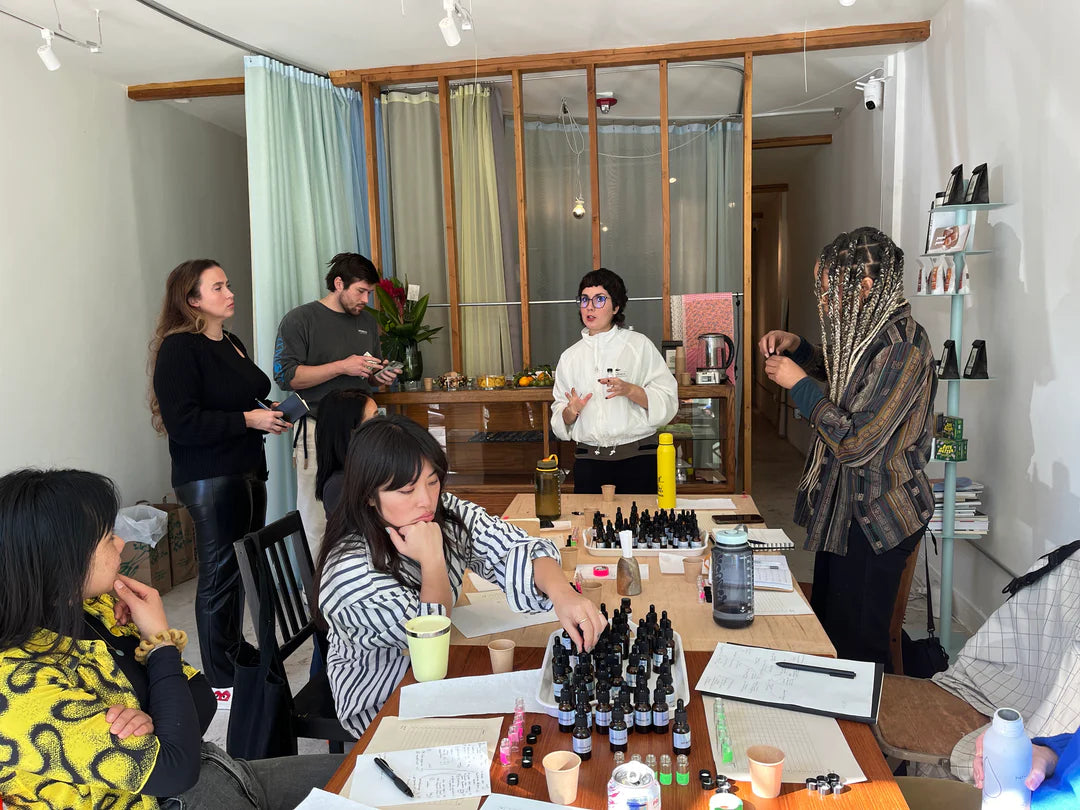 Open media in modal
1
3
Scent Design Workshop — 6/17/23
Date: Saturday, June 17, 2023
Time: 12pm-3pm 
Location: Two Two (3221 Grand Ave, Oakland)
10 seats per workshop
This new workshop format by Zapah Lab will creatively explore and play with synesthesia, personal experiences and cultural associations around the topic of color and smell. The result of this workshop may be displayed as part of an art show with credit to each author :)
This is an experimental spin-off/new format of Zapah Lab's fragrance design workshop. You will be among the first to participate. Still under the Olfactory Playground name, this workshop will have attendees sniff aroma components, respond to creative prompts with scent, and overall expand their language of scent and olfactive knowledge. 
Olfactory Playground was concepted by Arianna Khmelniuk of Zapah Lab as a way for artists and creatives to expand the possibility of scent. Anyone interested in experimenting with scent in an art context is welcome to be part of this group art-making activity.
Light snacks and beverages provided.