Marooned Driftwood Brush
Open media in modal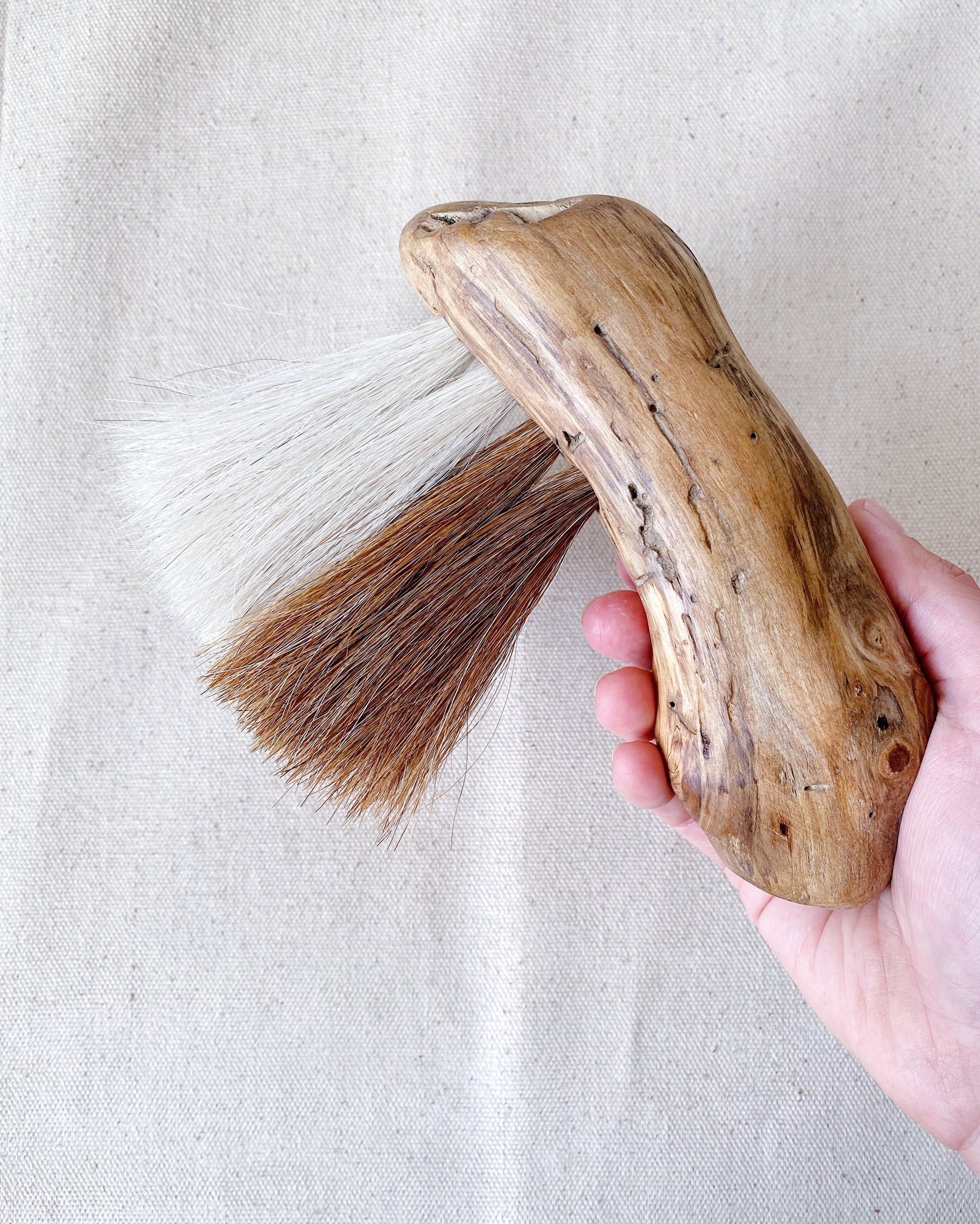 Open media in modal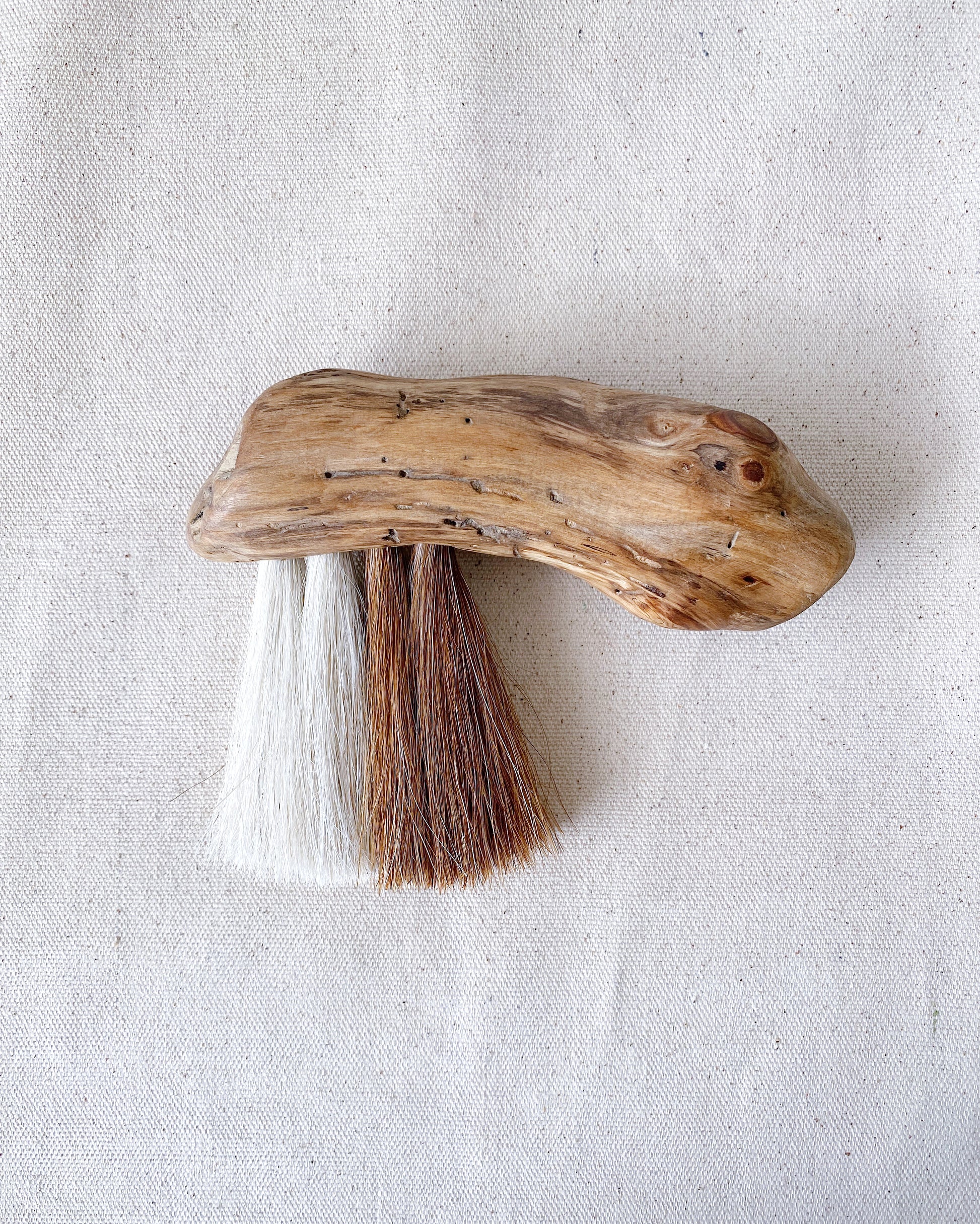 Open media in modal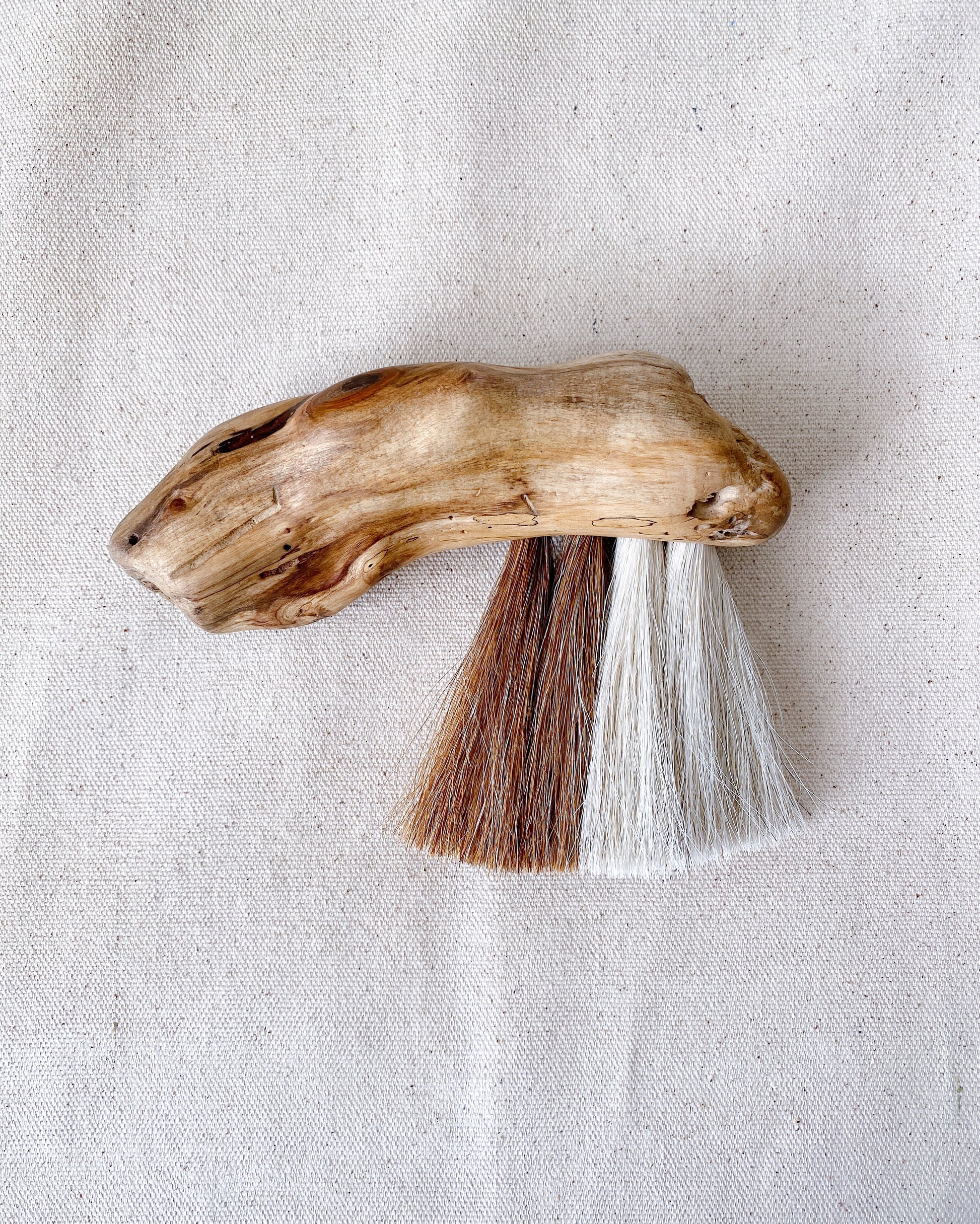 1
3
A scraped driftwood piece with an organic bend. A large gap near a knot in the wood has been filled with kintsugi-inspired copper pigment. Stuffed with white and cinnamon horsehair. Scraped pieces are soft to the touch but retain the natural contours of the driftwood.
Dimensions: 5" L x6.5" W x 1.75" D
Iro Iro Things is a one-woman studio in San Francisco focused in wooden sculptural brushes. All pieces are handmade by Priscilla Leung.