HB Glass + White Sapphire Ring (Clear/Whole)
Open media in modal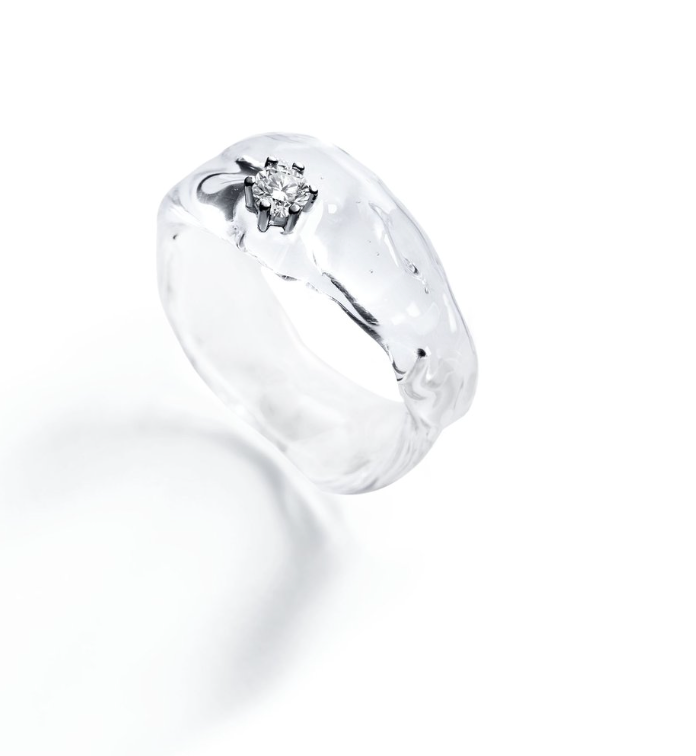 HB Glass + White Sapphire Ring (Clear/Whole)
The Her Body collection is a poem of water created in homage to women and the shapes of their bodies. 
Water on bodies. If we could isolate this flowing water and look at it, we may find both gentle curves and obscured shapes that are somewhat familiar. 
Sustainably handmade by artist Yuxuan Li in her art studio in San Francisco; each piece is slightly different due to the nature of handmade art.